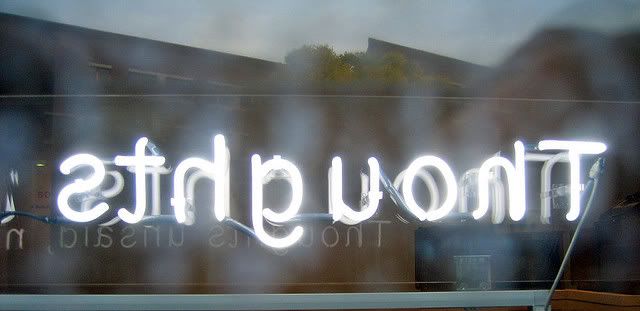 The format is a bit different, but I decided to have some fun with today's blog post. Enjoy!


I am humbled. I can't believe I won that poetry competition! Yes, that one I almost didn't participate in. 'Almost' is such a strange word now because it no longer applies to that *ahem*…. I won't repeat it. And to think I stood in the kitchen and wrote those four lines. I am not even a poet, but I wonder at all the opportunities that I have allowed to pass me by, just because I did not even try. Well, that was yesterday. Tomorrow is pregnant with so many possibilities and that is something I can look forward to. But this poetry has put me in a reflective mode again. You know, that mode where I ask many questions and the answers suggest themselves too hastily. Or sometimes the answers hide away for days, weeks, months, years enticing me to seek them out.
Well, for some reason, my thoughts began to dwell on abominations and what goes on in people's heads while they are committing these acts.
The questions stretched on for miles. Where are the samples, you ask? Here they are (although not all of them are abominations):
I wonder what each person is thinking when:
A man is raping his 10-year old daughter for the umpteenth time?
A woman is sleeping with her daughter's fiancée / husband?
A man is stealing funds from his employer who is a prayer warrior?
An armed robber rapes BOTH a man and his wife in front of their children?
A cultist is hacking an innocent student to death with a machete?
A herbalist is carrying a sacrifice to a junction at midnight?
A madman parades the streets in his birthday suit?
A woman diabolically "ties" another woman's womb to prevent her from ever experiencing the joy of motherhood?
A woman dumps her one-day old baby in the dustbin?
A 40-something year old woman who has never been married sees her 20-something year old nephew getting married?
An adulterous woman continues shagging her husband, using NO "protection," knowing fully well that she is HIV +?
A man proposes to his girlfriend of 7 years, knowing that he WILL DEFINITELY jilt her on the wedding day?
A man is standing before the altar reciting wedding vows to his bride, knowing that the night before, he slept with BOTH the best man and chief bridesmaid, and has every intention of continuing with this during the marriage?
A self-acclaimed atheist sees a man who he has confirmed dead raised back to life by the power in the name of Jesus?
My dear, dear diary, I could go on and on and on, but I will stop here. But like Olu Jacobs used to say over and over again in the old TV series 'The Third Eye': "I WONDER, I just WONDER…."
Featured Artiste: J Bones
One of the things I love to do in my spare time is go online and look for new artistes that I have never seen or heard of before, and listen to their music. It really gives me joy, and that's why I like sharing my "new" (or "not-so-new") finds on this blog. I stumbled across J Bones on one of such online adventures, and although I have only listened to this his one song called "S.O.S" (Save Our Souls), I really believe he has a message that is worth paying attention to.
Plus, this particular song covered education and music, which as you know by now, are twin concepts I try to "marry" together on this blog. Furthermore, the song was quite reflective and for the first time in a music video, I saw someone clearing the gutter with a rake! I haven't seen that in ages, so that image is forever imprinted in my memory. So without much further ado, here is some information on J Bones:
Artiste's Stage Name: J Bones


Artiste's Real Name: Unknown (Please share if you happen to know him … it's a very small world, you know!)
ReverbNation Page: http://www.reverbnation.com/musicpulse
Featured Song: S. O. S (Save Our Souls) featuring Ex-O (who does a pretty good job with the hook).
Download Information: You can download the song, S. O. S on the ReverbNation page listed above. I am guessing MOA Entertainment (or "Music Pulse") is the record label that J Bones is signed onto.
S. O. S (Audio):
I hope that got you thinking. It certainly did that for me! Have a great weekend!