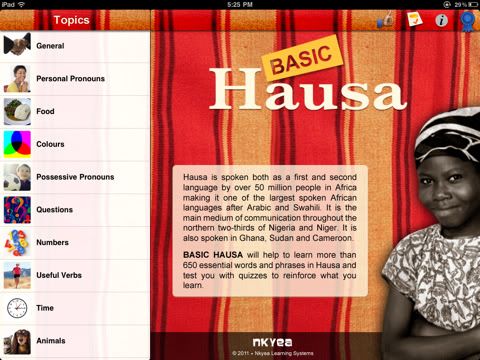 My native language is NOT English. It is Yoruba. Are you shocked? I doubt it, but I will explain myself nonetheless. I define "native language" for myself alone, as the language spoken by members of my ethnic group. Being that I am from Lagos (Yes, I really am from Lagos), it is obvious why I would assert that Yoruba is my native language. But, the problem with this my definition is that it does not apply to everyone else. It is essentially "discriminatory," the reason being that so many other people cannot define their native language the way I defined mine. In fact, some people would even argue with me that English is their native language. But, I disagree. While English is the OFFICIAL language of Nigeria because we were colonized by "Mama Sha-ly" and her people (okay, I ought to just say "The British," but Mama Sha-ly sounded well….cooler! *grinning*), it is not our native language because we are not originally from England.
It is amazing how a person's perspective can change just by living in another man's land, and that is what happened to me. When I lived in Nigeria, I never really thought about language as per whether English was the official language, bla, bla, bla. In fact, I never had any desire to speak anything else other than English and maybe other European languages like French (call it "colo-mentality" as in "colonialism mentality" and you'd be quite correct). Fast-forward to a few years in the US, and my perspective has changed. Not only am I more interested in learning Yoruba, but my interest in learning Hausa has been re-kindled as well. Okay, let me explain.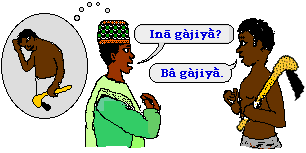 Ina gajiya?

'How's the tiredness?'


Ba gajiya.

'There's no tiredness.'
In junior secondary school, we had to learn not one, but TWO Nigerian languages, and at that time, I thought the idea was simply ridiculous (or as the children of nowadays would say, "It was totally RIDIC!") So, in addition to learning Yoruba (which I couldn't care less about at the time), I decided to pick Hausa as a second language or "L2" as it was then called. Now, please explain this to me: Why is it that when a person is learning a new language, na de bad bad things de person dey first learn? As in, I no just understand! And my own case was not different o! Can you imagine me coming home one day and announcing to my mother that I had just learnt a new Hausa word? Guess what it was? (*Drum roll please*) Well, I can't remember what exactly the word was, but I can tell you what it meant. It meant "PRIVATE PART!" (*hushed silence at the dreadful discovery*) Imagine the look on my mother's face and her reaction! (*smh*). Needless to say, she was not too pleased at the latest addition to my vocabulary! Oh, I just googled it and I think the word was "BURA" or "AZZAKARI." (I am not proud of this at all…*covers face with hands and peeks between fingers*) However, to my credit (and my teacher's credit….LOL), I learnt some other words like "Albasa" (meaning "onion" and sounds like the Yoruba word for onion, i.e. "Alubosa") and "Yaro" (meaning "boy" *wink, wink* ....Ahhhh! Secondary school days....the days when girls stopped throwing sand blocks at boys and thought, "Hmmmm! That boy's head doesn't look so mango-ish anymore!)
Anyway, back to the definition of "native language." I am not sure what the native language would in the following hypotheticals:
A person whose parents are from two different ethnic groups (Does that person claim BOTH languages as their "native language" or just one, possibly the father's own? Though I have noticed that children tend to speak the language of their mother more fluently in such circumstances)
A person who has one Nigerian parent and a parent from another country (What language does that person claim?)
I am sure there are other possible hypotheticals or scenarios, but those were the only ones I could think of right away. What I really wonder about is whether Nigerians even care about knowing or speaking their "native language," whatever that may be. It seems like the emphasis is on English, which makes sense since that's the main vehicle of communication that the rest of the world uses. But, apart from speaking English fluently, how many Nigerians can speak at least ONE Nigerian language fluently (or at least speak it "fairly well")? How many Nigerians are interested in learning to speak ONE Nigerian language, talk less of a SECOND language? I think the answer to that question is: Not many. Sadly. In addition, I have noticed a certain fear with respect to speaking Nigerian languages and English, i.e. it seems like a lot of people think that if you can speak your native language fluently, it somehow "colors" your English, i.e. your spoken English will be poor. Basically, a lot of people think there's some kind of tradeoff between English and any other Nigerian language, so it is either one or the other. So, those who want their children to speak "correct" English either completely discourage them from speaking their native language or they emphasize English to the detriment of the Nigerian language (*pardon my using "native language" and "Nigerian language" interchangeably, but you get what I mean, right?*) At the same time, I have met people who speak English fluently and their native language just as fluently, and the two languages apparently "co-exist peacefully." So, I am curious. What has your own experience been?
Featured Artiste: Dach-Mo
I know I have featured Dach-Mo on another blog post, but I recently came across a video of another one of his songs, titled "BABU."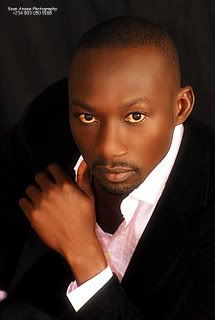 Dach-Mo
And being the generous person that I am (*batting eyelashes*), I decided to share it with you. Plus, this song is completely in Hausa, which is a language I am very interested in (Thanks Relentless! Like you didn't already mention that!) Furthermore, the video features some well-known and upcoming artistes who are from Jos (or at least live there). Okay, without rambling any further, here is Dach-Mo singing "BABU." Enjoy and have a great weekend!
Babu (Audio)
:
Babu (Video)
:
Images From:
Itunes
,
ReverbNation
,
UCLA