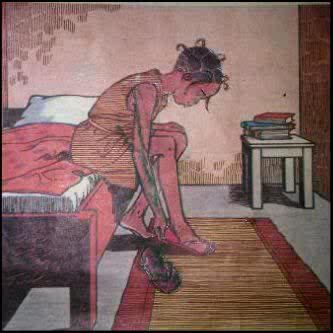 Simbi / Image Source: BBM
Remember Ali and Simbi from your primary school textbook? Well, the picture on the right should refresh your memory. Let's assume for today that Simbi has graduated from secondary school. The next logical step for her to take is to go to the university, right? Once upon a time, Simbi had no choice, but to go to a public university (federal or state), since private universities in Nigeria were more or less non-existent. Fast-forward to 2011. Simbi can choose to attend either a public or private university. Okay, let me snap out of this third person narration mode for now.
One problem we can all agree on that plagues Nigerian universities is cultism. It used to be that this was a problem that was peculiar to public universities, and that the private universities were "squeaky clean" and did not have cults. But the reality is that regardless of the affiliation of the private universities (e.g. Bowen University is owned by the Nigerian Baptist Convention, and Babcock is owned by the Seventh Day Adventist Church in Nigeria), there is a growing problem of cultism in private universities. It does not matter whether the cultists in private schools are ex-cultists who were rusticated from public universities or whether some students feel that their learning experience is not complete without cultism (hence the need to create cults in an otherwise "cult-free" environment). What matters though is the implication of this trend for private universities in Nigeria.
It means that for those who refused to enroll in public universities for that particular reason (i.e. to avoid cultism wahala), presently (and arguably in the years to come), they can expect to 'face the music' in private universities as well. I don't think I need to make a case against cultism; it has claimed too many lives and caused too much irreparable damage for any sane person to brand it as a good thing. I personally think cults are gangs and so the problem should be treated as a "special crime." However, labeling it as a crime (which I think you can justifiably call it), raises the issue of enforcement, and as we all know, the Nigerian Police Force is not exactly capable of handling regular crimes like armed robbery, talk less of cultism.
Without going into details of the various ways in which the police force is in dire need of help (I am sure we are all aware of this), my point is this: Changing the nature (I am not sure this is the right word) of schools (i.e. private versus public) clearly has not eliminated the problem of cultism. If that was the solution, then we would not even be having this discussion. But clearly the problem of cultism is much more deeply-rooted than we may think and just chopping off the "branches" cannot even be classified as damage control, because the root of the problem still remains. The question though is what is the root of the problem of cultism? I have a few thoughts, but I will share them in subsequent posts. Let me stop here for now, but please if you have any answers, share them abeg!
Featured Artiste: Psalmos
Today's Featured Artiste is none other than Psalmos.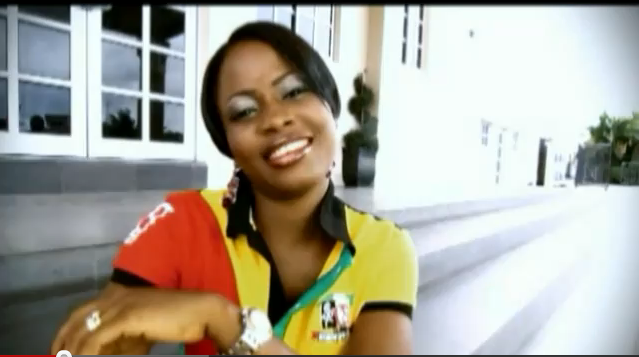 Psalmos [Screen shot]
Her song "He Good" featuring Hess caught my attention for two reasons: First, her voice. She has a sonorous voice (the auto-tune was totally unnecessary, Psalmos. Just singing with your own voice throughout would have been just fine). Second, the song combines a few popular Yoruba praise and worship songs (maybe I should even call them "old school" self because I have not heard those songs in ages) in a nice medley while adding her own distinctive touch to it. For me, that's a plus because I typically don't like listening to praise and worship songs unless you have done something different and/or innovative with them to make me look at them from another angle. (*Gospel artistes, please take note o!*). The video was also enjoyable and I loved that her pink and blue dress (pictured below).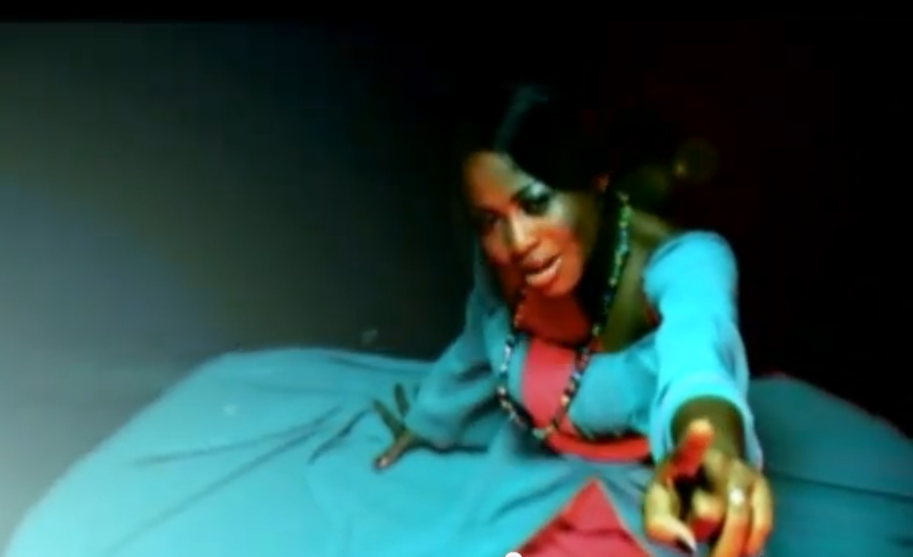 Psalmos in her pink and blue dress [Screen shot]
And if I am not mistaken, the Late C. D. John (comedian) made a cameo appearance in the video. He was the one "conducting" with his hands and keeping a poker face. (*see screenshot below*) I still can't believe he is gone. R. I. P. C. D. John.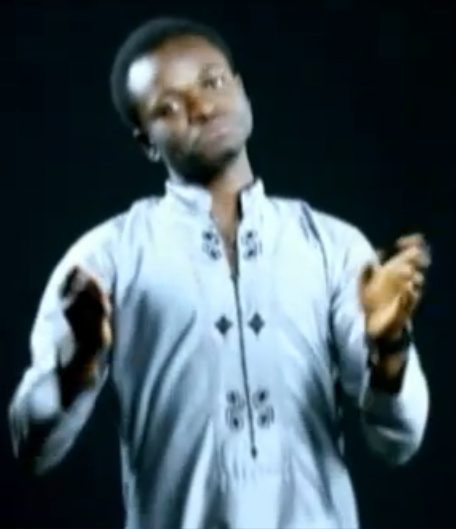 C. D. John [Screen shot]
Alrighty, you know the drill. Please see below further information on Psalmos. I decided to play around with a table today *smiles* Enjoy!
| | |
| --- | --- |
| | |
| | |
| | |
| Download / Listen to Music: | |
| More Information on Artiste: | |
| | |