Some things just never change. But, my handwriting has changed over the years. Although I type a lot more now than I write in long hand, what applied many years ago, still applies today. I noticed (when I was in secondary school, of course) that whenever I wrote with a sharp-pointed pen (think Eleganza biro), my handwriting was neater and finer than when I wrote with "blunter" pens. That was probably why I preferred to use Eleganza pens to Bic pens any day, despite the fact that Eleganza pens had a knack for leaving little "presents" in your pocket (ink stains). Maybe those were fake Eleganza pens, but even the blue color of the ink was a deeper, richer color than Bic pens. So where am I going with this?
The tools or instruments you use to make music can affect the final output of your product. Makes sense, ba? Certain elements like the vocal strength of the soloist or even the balance between the instruments and voices can make the difference between a song that is okay and a song that is … well, 'more than okay,' if you get my drift. Regardless of what combination you choose, it should not (and to me, it does not) diminish your own signature or unique stamp on the final product (song, in this case). True artistes leave their own signatures on their songs, regardless of who produces them or what tools were used to produce the songs. Each song has to have a distinct flavor that is decidedly yours. Unfortunately, I have found very few artistes who put this into practice and it is always a delight to listen to them. In other words, there are very few artistes who are ORIGINAL. Hopefully, over the next few weeks, you will see what I mean, in action.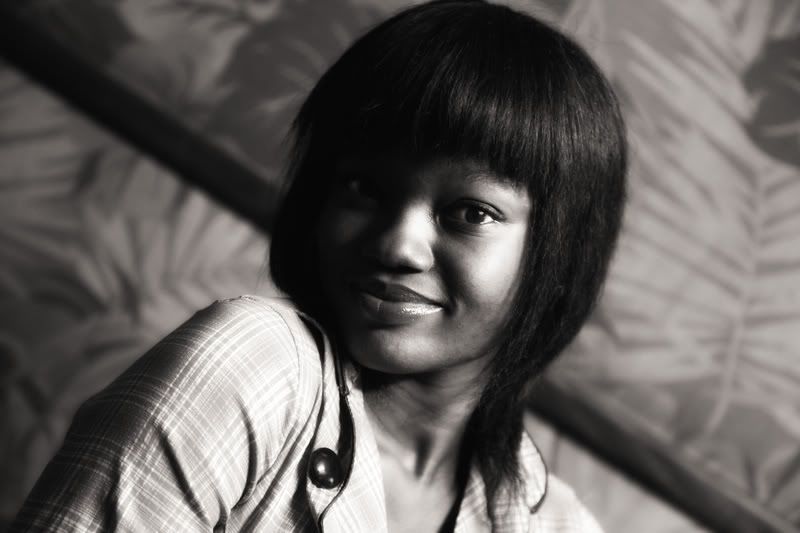 Tega Odjighoro
I saw Tega perform a song in a video, earlier this year, and her voice caught my attention. But that was all I could find out about her at that time. Imagine my surprise when I came across another song of hers a few weeks ago. I am not sure whether to call it a single, but it is the only song I have found with her as the only soloist (the other song was a collabo). Interestingly, the song I am featuring here today is called "Rice and Beans" (I know, I see that look on your face and I had the same look too until I actually heard the song – I was not disappointed). I wanted to experiment a little today with this section on music, so after presenting the song to you, I will briefly state what I like and/or dislike about the song. Here is some brief information so you can get acquainted with Tega:
Artiste's Stage Name: Tega
Artiste's Real Name: Tega Odjighoro
Featured Song: Rice and Beans
Likes:
I liked the general flow of the song. It seems to me that she (and the music producer) decided to keep the song very simple, so it does not have a lot of frills or things that would usually detract from the message of the song. Thankfully, Tega knows the range of her voice and stays within that range. The beat used in the song works well too (is it highlife?) with the use of pidgin. Furthermore, Tega's energy is palpable in this song, and I certainly want to hear more of her songs. I would say this is a good "praise-and-worship-type"
song.
Dislikes: I would have preferred it if Tega had not tried to 'funkify' the names of the Nigerian dishes and drinks she mentioned (Amala and Ewedu, Akpu and Egusi, Fura de Nunu). It would have been way better to say those names with a regular pidgin dialect. Also, there was little to no variation to the song. It pretty much stayed the same throughout. But I guess, like I mentioned earlier, maybe it was a deliberate move to stick with simplicity.
Overall: I really like the song. It's stuck in my head, somehow and doesn't seem to be fading out of my mind anytime soon. And that is a GOOD thing.
….. THE END …..
*Images From:
Peter Kemp on African Digital Art
,
ReverbNation