"
Mummy
, where do babies come from?" That's one of the dreaded questions parents have to answer at some point in their children's lives. Nigerian parents are not exempt, and inasmuch as our culture seems to treat such discussions as taboo, it is imperative that parents teach their children early on about sex. Why? Well, I can give you a bunch of reasons, but how about this one for starters: If you don't teach them,
someone else will
(friends, strangers, tapes that are marked "Dora the Explorer" but have a rather grown-up "Dora" in there, wearing a questionable looking "school uniform" and she's not teaching kids Spanish, if you know what I mean *trying to keep a straight face*). It's generally agreed that you should start talking to children in
early childhood
, but the question arises: what is the RIGHT age to broach the subject?
Many books have been written on this subject and some of those books are dedicated to children of certain age groups. For example:
It's Not the Stork: A Book About Girls, Boys, Babies, Bodies, Families and Friends
by Robie H. Harris and Michael Emberley is targeted at children from age 4 upwards. I am assuming that this means that children as young as age 4 are asking questions about sex and sexuality. With all the sex abuse that goes on, especially with young children that parents leave in the care of neighbors, relatives, friends, I would say start telling them around age 3, but I guess it varies with each child. So, the question remains:
At what age would you start teaching your child(ren) about sex?
[
Please Note
: This will NOT help you explain to your children what sort of children Miss Piggy and Kermit the Frog will "create." Drawing pictures of a creature that's a cross between a piglet and a tadpole might complicate matters though. Just saying :D]
Featured Artiste: Moji Olusoji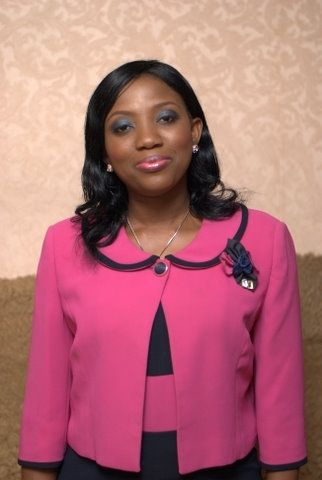 Moji Olusoji
is today's featured artiste, and I came across her song, He's Real, around September last year via Gbenga Salu on YouTube. He actually produced the video to that song. Well, since Easter was this past weekend, what's the perfect follow-up message after Jesus is Risen? Yes, you guessed it right (or maybe not): It is that "He is Real." You can listen to Moji's rendition below (and watch the video too):
THE REVIEW
Likes: The introduction was simple and went straight to the heart of the message, using engaging beats and the repetition of "He's Real." Moji takes control of this song from beginning of this song and the minimal use of auto-tune actually enhances her vocal abilities. The background vocals sing in unison for the most part, and coupled with Moji's adlibs, which she neatly uses to cover the empty spots, they make for a simple, but well-structured song.
Dislikes: Inasmuch as repetition helps to drive the point home, it can also make the song boring. A little bit of variation from just repeating "He's Real" would have taken this song up another notch. Furthermore, the song-writing for the verses was a bit choppy, like it was a compilation of bible verses.
Recommendations: (1) Re-write the verses to make them flow better with the music and make them less "choppy" (2) More variation on the chorus, not just repeating "He's Real."
Here is some more information on today's featured artiste:
Artiste's Stage Name: Moji Olusoji
Artiste's Real Name: Moji Olusoji
I hope you have a wonderful week. Ciao!